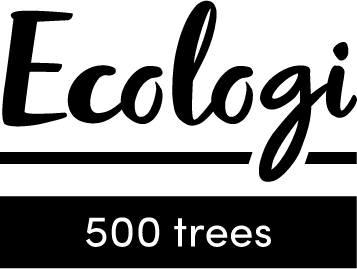 I've partnered up with
Ecologi
. When you make a purchase on my website a tree will be planted! And the best thing is, there is no extra cost to you!
🌍 Ecologi is an Environmental Organisation that funds projects to help businesses become Climate Positive.
🌲Their mission is to remove 50% of global CO2 emissions by 2040 and responsibly plant billions of trees every year.
🌱 Their main tree planting sites are in Madagascar, Mozambique and Nicaragua. They plant a native and biodiverse mix of tree species and their planting projects help to support local communities and reduce poverty by employing local workers.
My Badges

Other things I do in my business to reduce the impact on the planet....
🌍 Plastic Free Packaging
- Plastic free & biodegradable tea bags
- Biodegradable bags to protect postcards and cards
- Biodegradable bubble wrap
- Shredded
Who Gives A Crap
toilet tissue wrappers
- Cardboard boxes
- 100% recyclable mail bags 
- Paper tape